To contact the Albert Park Lawn Tennis Club
Email apltconline@gmail.com
Call 0409 935 936 during business hours
Write to PO Box 127, Albert Park, VIC 3206.
To apply for join, read more on the Membership page.
2017 CLUB CHAMPIONSHIP RESULTS
Published on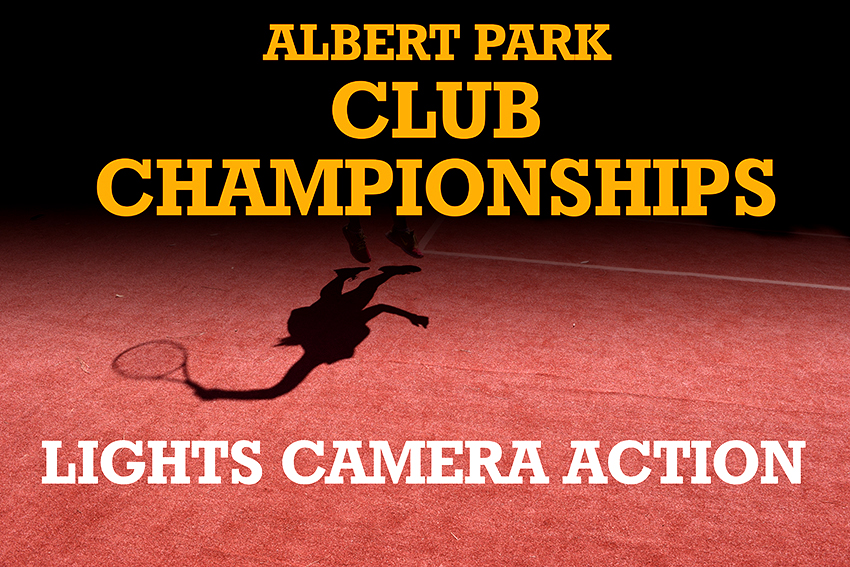 The women's event was run as a ROUND ROBIN and the winner was Isabella Michael.
The Men's Singles winner was Nick Hinneberg who defeated Sean Collins.
The Men's Doubles was won by Dean Stewart and Bill Katelis who defeated Allan Attwood and Dennis Klapas.
Thanks to Dennis Klapas who organised the event, Michael Fisher who sorted the catering, Ron Hall who did his usual great job with the barbecue and the spectators who turned up to cheer the players along.
Junior Club Championships

Girls 12 x U Doubles: Winners: Amie Greenall, Millie Tisdall
Runners Up: Helen Kefalas, Annabelle Jones
Boys 12 x U Doubles: Winners – Cameron Richardsons, Tom Tisdall. Runners Up – Lochie & Callum McDougall
Boys 15 x U Singles. Winner – Alex Ferizis, Runner Up – Felix Rossignol
Boys 18 x U Singles. Winner – Lachlan Jones. Runner Up – Alex Ferizis
Boys 18 x U Doubles. Winners – Alex Ferizis, Felix Rossignol. Runners Up – Lachlan Jones, Nicholas Kefalas
Mixed Doubles 18 x U: Winner – Jack Bruce-Smith, Elle Lavender